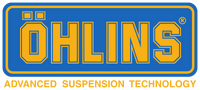 Öhlins
is a real-life manufacturer that manufactures suspension products for cars, motorcycles, snowmobiles and all-terrain vehicles. Öhlins was founded by Kenth Öhlin in 1976 and is headquartered in Upplands Väsby, Sweden.
In Need for Speed: World, the brand can be seen on Cars such as the BMW Z4 GT3 "Team Need for Speed" edition and Volkswagen Golf MK1 GTI "Uber Bunny" edition.
Ad blocker interference detected!
Wikia is a free-to-use site that makes money from advertising. We have a modified experience for viewers using ad blockers

Wikia is not accessible if you've made further modifications. Remove the custom ad blocker rule(s) and the page will load as expected.