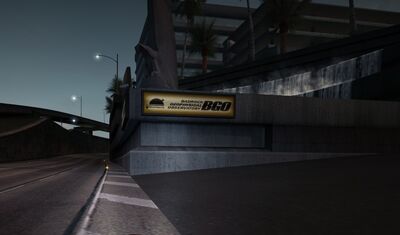 Badrock is an observatory on Highway 142, near Fortuna. It can be found between the exits to Fortuna Heights and Hillsborough on one of the corners. Despite being in a different location, Badrock is part of Palmont University.
The facility is made up mostly of offices and laboratories, whilst also having a dead-end alleyway and a car park. There are some great views to be found here looking in many directions.
The car park is a very effective shortcut in events. The Outlaws Team Escape and the unreleased Twist Road circuit event both pass through it. This observatory did not exist in Need for Speed: Carbon.
Ad blocker interference detected!
Wikia is a free-to-use site that makes money from advertising. We have a modified experience for viewers using ad blockers

Wikia is not accessible if you've made further modifications. Remove the custom ad blocker rule(s) and the page will load as expected.