Campbell Tunnel
is a 14.14 km long
Circuit
taking place in
Downtown Palmont
and
Silverton
.
It begins on Mason Street and heads west before turning off the highway into the Old Quarter. After a series of turns it heads north across the Blackwell Bridge into Silverton. It continues east along Canmor Downs before heading south back into downtown. Here it reaches a sharp left towards Kings Park and then south back to Mason Street where it reaches the start/finish line.
Video
Made by YouTube user Darkangelshinobu.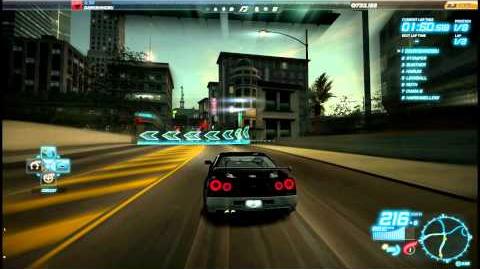 Ad blocker interference detected!
Wikia is a free-to-use site that makes money from advertising. We have a modified experience for viewers using ad blockers

Wikia is not accessible if you've made further modifications. Remove the custom ad blocker rule(s) and the page will load as expected.