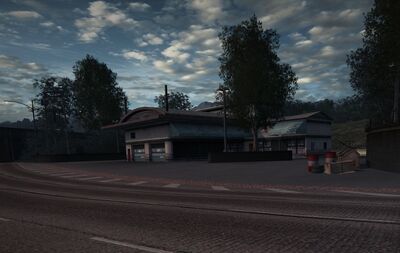 The Carbon Safehouse is a building in Palmont well known for being the official location of the first Safehouse in NFS: Carbon.
The building is not used in World, and there are still many other buildings throughout Palmont and Rockport that were used as Safehouses, car lots, and shops in Carbon and NFS: Most Wanted, including the Most Wanted Safehouse.
This Safehouse can be found across the road from the Municipal Pier, beside the Robinson Bay Bridge (between Chinatown and Fortuna).
Ad blocker interference detected!
Wikia is a free-to-use site that makes money from advertising. We have a modified experience for viewers using ad blockers

Wikia is not accessible if you've made further modifications. Remove the custom ad blocker rule(s) and the page will load as expected.