College Mall

Length
11.38 km
Location(s)
Rosewood
College Mall is an 11.38 km long Circuit taking place in Rosewood.
The event starts in Downtown Rosewood. After making the first right turn, the race goes towards Forest Green Country Club. Before going past Forest Green Country Club, there is a shortcut which cuts the corner. The road then turns right onto Highway 99, until it takes an off-ramp to the start/finish line.
Trivia
In Need for Speed Most Wanted, this track is used to defeat Blacklist #11 Big Lou (real name Lou Park) in Round 1.
The event shares the same path with College Asylum but runs the other way round.
Video
Made by YouTube user Darkangelshinobu.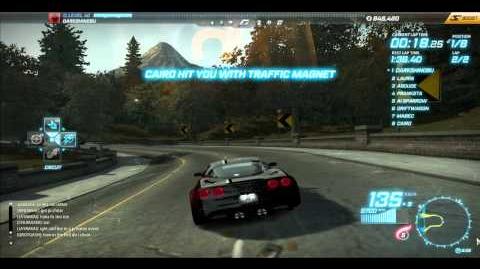 Ad blocker interference detected!
Wikia is a free-to-use site that makes money from advertising. We have a modified experience for viewers using ad blockers

Wikia is not accessible if you've made further modifications. Remove the custom ad blocker rule(s) and the page will load as expected.