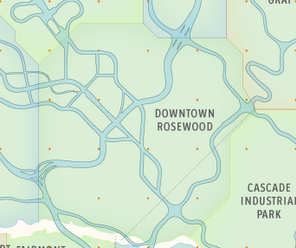 Downtown Rosewood is a district in south Rosewood. It is the home of the Rosewood Bus Station, Diamond Park, the Most Wanted Safehouse and the Rosewood Police Station.
It includes the southern half of the town of Rosewood and which is based on older town areas in the area of Harvard University. This area is located near Rosewood College Hospital and is one of the sites where a New Year's fireworks display takes place. Highway 99 passes through this district.
Events
There are 9 events starting in this area.