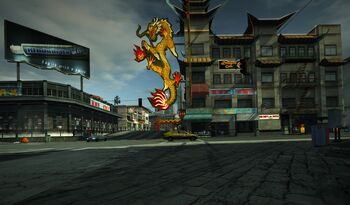 Dragon Cafe is a landmark located in Historic Chinatown, in Downtown Palmont. It is known for its dragon themed neon signs, and is also the starting line for the Silk Road race event.
The event Compromised goes through here. There are a few small businesses as well, including a small seafood restaurant.
Ad blocker interference detected!
Wikia is a free-to-use site that makes money from advertising. We have a modified experience for viewers using ad blockers

Wikia is not accessible if you've made further modifications. Remove the custom ad blocker rule(s) and the page will load as expected.