Financial District is a 6.64 km long circuit going around Downtown Rockport.
Starting behind the central billboards of Century Square, this race goes through Grand Terrace and all the way around to Fairmont Bowl before finally reaching a corner that requires much braking. Then it heads north towards the construction site and east back into Century Square before completing a lap known to benefit players that are quick in straights.
Trivia
In NFS Most Wanted, the track is called Century Square.
Video
Made by YouTube user Darkangelshinobu.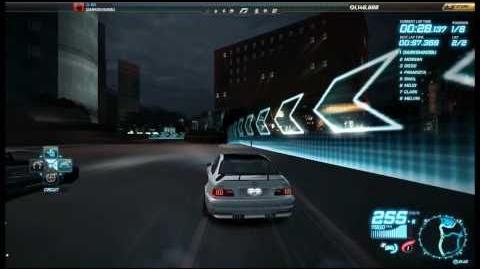 Ad blocker interference detected!
Wikia is a free-to-use site that makes money from advertising. We have a modified experience for viewers using ad blockers

Wikia is not accessible if you've made further modifications. Remove the custom ad blocker rule(s) and the page will load as expected.