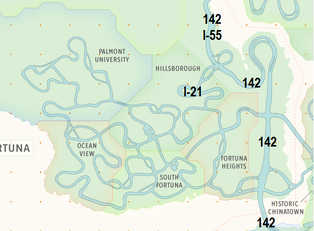 Fortuna is the western borough of Palmont City and can be entered via Highway 142 or from Downtown Palmont. Fortuna is mostly known for its luxury homes, buildings and its modern university. Fortuna is based on the California areas of Hollywood, Santa Monica, Malibu and Beverly Hills.
The area is mostly elevated, featuring sloping roads and wide corners.
Districts
There are 5 districts in Fortuna:
Events
Landmarks
Slideshow
See Also
Ad blocker interference detected!
Wikia is a free-to-use site that makes money from advertising. We have a modified experience for viewers using ad blockers

Wikia is not accessible if you've made further modifications. Remove the custom ad blocker rule(s) and the page will load as expected.