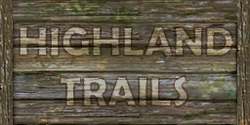 Highland Trails
is a woodland area located in Northern
Rosewood
just east of
Hillcrest
. This area is known for drivable dirt-tracks, two jumps ponds and a
Pursuit Breaker
. When driving close to a pond players can hear the relaxing ambiance of frogs (sound effects). This area can be accessed from the
Golf Course
,
Rosewood College
and most surrounding roads.
No events begin in the trails but the Rosewood Rally sprint, Rosewood Rally Rev sprint and Most Wanted team escape events all go through here.
Tip/Hint
When in the Most Wanted Team Escape or a Pursuit Outrun, watch out for big trees since you cannot drive through them.
Gallery
Ad blocker interference detected!
Wikia is a free-to-use site that makes money from advertising. We have a modified experience for viewers using ad blockers

Wikia is not accessible if you've made further modifications. Remove the custom ad blocker rule(s) and the page will load as expected.