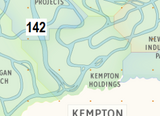 Kempton Holdings is a district in south Kempton. It is mostly an industrial district, making it one of three industrial districts in Kempton. Highway 142 ends in this district and a small shipyard lies on the coast. There is also a unique pursuit breaker here where players can drop a load from a crane onto the street by driving through its control booth, which is on the ground beside the road.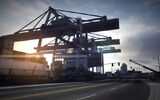 There is one race event and one Pursuit Outrun event that starts here:
Ad blocker interference detected!
Wikia is a free-to-use site that makes money from advertising. We have a modified experience for viewers using ad blockers

Wikia is not accessible if you've made further modifications. Remove the custom ad blocker rule(s) and the page will load as expected.