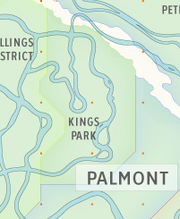 Kings Park is a park located in the east of Downtown Palmont. It features many gardens and fountains, curves, a central pavilion and a lake (visible from a certain cooldown spot), as well as a pond and in the north-east some Asian gardens. The park and an exhibition that takes place, "The Arboretum", is advertised by large yellow flag signs attached to lampposts in the park and throughout Downtown Palmont.
The Burrows road can be accessed from the Asian gardens and links Palmont to Rockport.
The park is featured in Construction Route, Outlaws Team Escape, Mason Street, Downtown Challenge, and especially in Garden Boulevard, which is a circuit that takes place entirely in and around the park.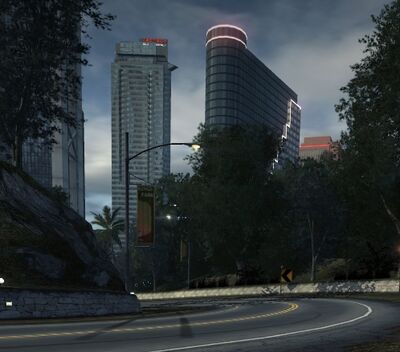 Ad blocker interference detected!
Wikia is a free-to-use site that makes money from advertising. We have a modified experience for viewers using ad blockers

Wikia is not accessible if you've made further modifications. Remove the custom ad blocker rule(s) and the page will load as expected.