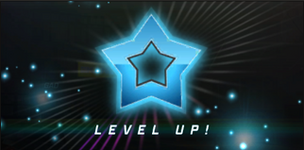 There have been 128 events in NFS World (including Treasure Hunt). Most are still available, with many of them in track rotation.
Racing Events
There are 95 racing events in Need for Speed: World plus five seasonal tracks that have been added as part of the Need for Speed: World shut down.
Drag
Drag Mode is a racing mode where players race in a straight line and try to get the best gear shifts in order to reach the finish line first. There are currently 9 Drag races in rotation with 3 available each week. The rotation lasts 4 weeks and then repeats.
Start
Name
Type
Class
Length
101
Breaking Point
Rosewood - 2 players
- km
- mi
102
Burrows
Rosewood - 4 players
- km
- mi
103
Loop
Rosewood - 2 players
- km
- mi
104
Rockport Turnpike
Downtown Rockport - 6 players
-km
-mi
105
Speed Fair
Camden - 4 players
- km
- mi
106
Skirmish
Rosewood - 2 players
- km
- mi
107
Runway
Rosewood - 4 players
- km
- mi
108
Downturn
Camden - 4 players
- km
- mi
109
Gridlock
Kempton - 4 players
- km
- mi
Pursuit Outrun
Pursuit Outrun is an event where players must escape the cops. By evading the cops players will win cash, rep and reward cards from the Lucky Draw. The card that the player will win depends on the pursuit length time. The longer a player is in a Pursuit Outrun the better the rewards will be. There are 7 outruns (one per each borough), they can be found in the map.
Team Escape
There are currently eight Team Escape tracks.
Treasure Hunt
Treasure Hunt is the event that gives most Cash and Rep but can only be done once a day. Treasure Hunt Version 2.0 has reward cards, where players can win Performance Parts and Skill Mods. Version 1.0 didn't have reward cards.
Meeting Place
Right now there are 3 different Meeting Places.
Special Events
These are events that are or were in the game for limited time.
Ad blocker interference detected!
Wikia is a free-to-use site that makes money from advertising. We have a modified experience for viewers using ad blockers

Wikia is not accessible if you've made further modifications. Remove the custom ad blocker rule(s) and the page will load as expected.