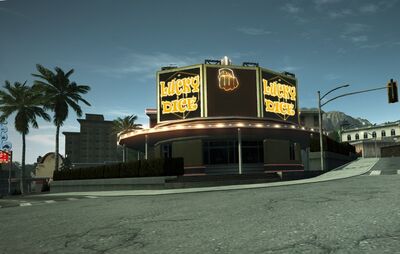 Lucky Dice is a small casino located on a junction in the Starlight Strip district in Silverton. It's near the Gold Bullion and Texas Casino, and not far from the Strip, the Neon Mile, and Diamond Hills. It has three animated electronic billboards, one of which shows a hand throwing a dice.
Ad blocker interference detected!
Wikia is a free-to-use site that makes money from advertising. We have a modified experience for viewers using ad blockers

Wikia is not accessible if you've made further modifications. Remove the custom ad blocker rule(s) and the page will load as expected.