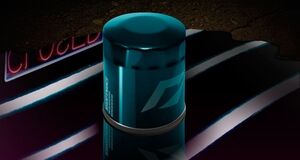 A Maintenance Window (better known as Patch) is a bi-weekly window of maintenance. The servers are shut down and players cannot log in to play the game.
During maintenance windows, bugs in the game are sometimes fixed and new features are sometimes added. New features may include races, customization parts, cars, game options and changes to existing features. Content can also be removed.
A patch usually lasts for four hours. Before this time, it is recommended for players to finish their treasure hunt to avoid losing their streak as patches will usually finish after the reset time. Some patches may finish early, but often may finish later than scheduled. After a patch is finished, players may open their launcher and install the new patch. When the patch is installed the play option will become available and they can access the game.