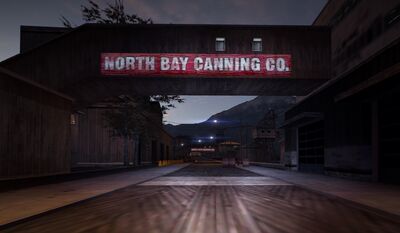 North Bay
is an area located in the center of the
Gray Point
District in
Camden
. It features a small fishing town with lots of factories and boardwalks. On this location players can find buildings such as the North Bay Canning Company.
The town is on the south shore of a small bay area opposite Dunwich Village. North Bay is also the finish line for Stadium & HWY 1 and the Team Escape track Late Departure.
Ad blocker interference detected!
Wikia is a free-to-use site that makes money from advertising. We have a modified experience for viewers using ad blockers

Wikia is not accessible if you've made further modifications. Remove the custom ad blocker rule(s) and the page will load as expected.