Not to be confused with Ocean View.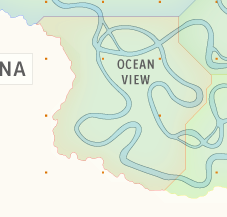 Ocean View is a district of Fortuna. The Ocean View circuit race takes place here. The area is inspired by Malibu and Santa Monica with many mansions along the hills overlooking Robinson Bay, a tunnel (Verona Tunnel) and a marina called Fortuna Cove, with boats and yachts docked.
Events
Three race events start here:
One Team Escape begins here:
Ad blocker interference detected!
Wikia is a free-to-use site that makes money from advertising. We have a modified experience for viewers using ad blockers

Wikia is not accessible if you've made further modifications. Remove the custom ad blocker rule(s) and the page will load as expected.