Not to be confused with Old Quarter (Race).
The Old Quarter is the north-western district in Downtown Palmont. It is known for its winding streets which have restaurants, shops, government buildings and a large fountain along them. It also has one of the game's four starting points. It is connected to Silverton via the Blackwell Bridge and Fortuna via the Mason Street Bridge. The Palmont City Museum is located here.
Events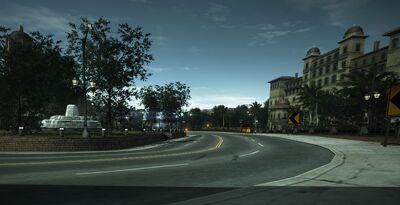 Ad blocker interference detected!
Wikia is a free-to-use site that makes money from advertising. We have a modified experience for viewers using ad blockers

Wikia is not accessible if you've made further modifications. Remove the custom ad blocker rule(s) and the page will load as expected.