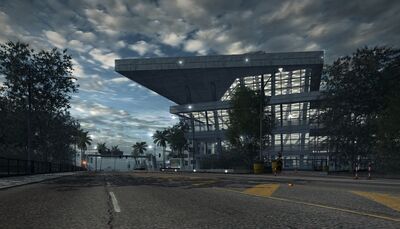 The Palmont Convention & Exhibition Center is located in the Fortuna Heights district in Fortuna, near Highway 142 and Robinson Bay Bridge. It is also beside the Pacific Palmont Resort Hotel, and across the street from Fortuna Terrace, overlooking Robinson Bay.
Ad blocker interference detected!
Wikia is a free-to-use site that makes money from advertising. We have a modified experience for viewers using ad blockers

Wikia is not accessible if you've made further modifications. Remove the custom ad blocker rule(s) and the page will load as expected.