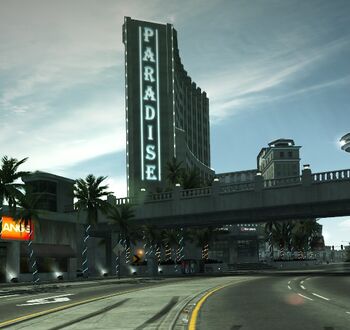 Not to be confused with Paradise Hotel (Race).
Paradise Hotel is a large hotel located on the Neon Mile, just inside the Infinity Park district in Silverton. It is located on the south side of the boulevard, on the east end of the mile, beside StarView. The name 'Paradise' is inspired by a long famous street beside the strip in Las Vegas.
See Also
Ad blocker interference detected!
Wikia is a free-to-use site that makes money from advertising. We have a modified experience for viewers using ad blockers

Wikia is not accessible if you've made further modifications. Remove the custom ad blocker rule(s) and the page will load as expected.