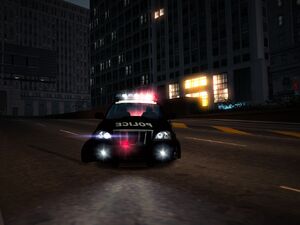 Rhino SUVs are
Police
units designed to stop racers by ramming them head on and provide more strength in roadblocks. They appear in
Pursuit Outruns
and
Team Escapes
in the Heat Levels 2-5.
Purpose
Rhinos are used in Roadblocks (Heat Levels 4 and 5) and on the streets. They are the heaviest police vehicles and can stop almost any car with a successful hit. They do the same in roadblocks. Ramming any part of the Rhino without Juggernaut activated can result in a large speed loss.
Tips
Ad blocker interference detected!
Wikia is a free-to-use site that makes money from advertising. We have a modified experience for viewers using ad blockers

Wikia is not accessible if you've made further modifications. Remove the custom ad blocker rule(s) and the page will load as expected.