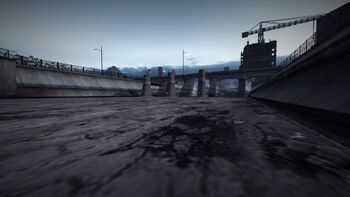 Steyne Aqueduct is the name of the (disused) sewer area from Kempton, and is one of its landmarks, being partially visible from the road that connects Fortuna and Historic Chinatown. It is featured in Waterfront Road, in Home Run Team Escape, and is the end of the High Stakes Team Escape.
The circuit
Central Coast
shared this name back in Need for Speed: Carbon, even though it doesn't feature this area.
Ad blocker interference detected!
Wikia is a free-to-use site that makes money from advertising. We have a modified experience for viewers using ad blockers

Wikia is not accessible if you've made further modifications. Remove the custom ad blocker rule(s) and the page will load as expected.