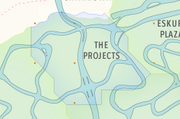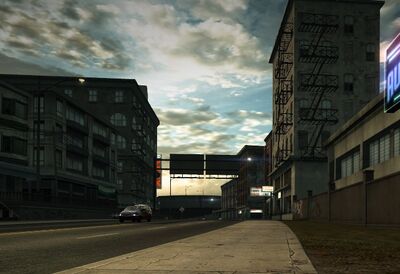 The Projects is a district in Kempton which includes old residential buildings, and Highway 142. The highway comes in from the north via Robinson Bay Bridge, but can only be accessed at the Morgan Beach Interchange in the south end where it leads into Kempton Holdings before it ends there.
There is a dirt path on the edge of this district which leads into the Steyne Aqueduct. The Kempton tram line ends at this spot.
Events
Two race events start here:
Ad blocker interference detected!
Wikia is a free-to-use site that makes money from advertising. We have a modified experience for viewers using ad blockers

Wikia is not accessible if you've made further modifications. Remove the custom ad blocker rule(s) and the page will load as expected.