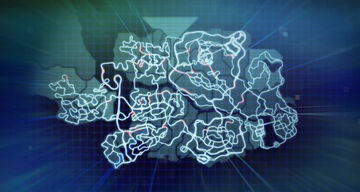 The Track Meet was a community event which was based on the success of the Event Extravaganza. For two days no level restrictions were applied to a selection of six events, allowing players of any level to try these events.
All other tracks were disabled temporarily so by limiting the number of tracks, it would increase chances of getting to compete with as many players as possible and higher the chance of a full lobby. Tier restrictions however did still apply so players needed a car of the correct tier to compete in some events.
The selected events were:
Sprint
Circuit
Pursuit Outrun
Team Escape

The 'Race Now' button is disabled as matchmaking isn't possible so players had to join the event from the map or drive up to an event in Free Roam.
It was held from Wednesday 22 February 2012 to Friday 24 February 2012, starting at 5pm PST and ending at 4pm PST respectively.
Ad blocker interference detected!
Wikia is a free-to-use site that makes money from advertising. We have a modified experience for viewers using ad blockers

Wikia is not accessible if you've made further modifications. Remove the custom ad blocker rule(s) and the page will load as expected.