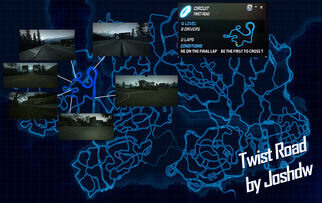 Twist Road is a circuit which was conceived by a player called 'Joshdw' and which won the "Create-a-Track" contest in February 2011. It was announced to arrive in the same time with Team Escape, but is still unreleased.
The track starts in Fortuna Heights, in front of Palmont General, then continues on Highway 142 towards the North Fortuna Interchange, before heading through a tricky set of canyon-like roads that are also used in Outlaws Team Escape, which is likely where the name of the track originated from.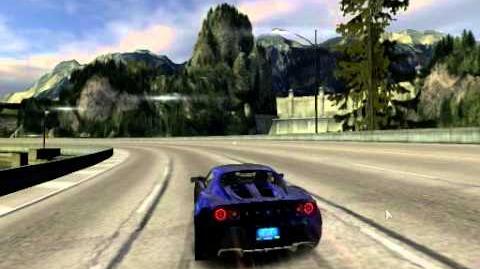 Ad blocker interference detected!
Wikia is a free-to-use site that makes money from advertising. We have a modified experience for viewers using ad blockers

Wikia is not accessible if you've made further modifications. Remove the custom ad blocker rule(s) and the page will load as expected.